Harper + Ari Exfoliating Sugar Cubes - Juice Cleanse 470ml
Spend

AED 150

to

FREE SHIPPING
Brand: Harper + Ari
Features:
Soft Smooth Skin - Enriched with Aloe Vera and Shea Butter, these cleansing cubes gently soften and smooth skin
Rich Exfoliation - Exfoliating sugar cubes are sized perfectly for individual use. One cube will exfoliate and nourish the entire body
Dessert for Your Skin - Notes of pineapple, kiwi and green apple make our Juice Cleanse the perfect refreshing addition to your day.
Made With Love - Products are paraben, sulfate and cruelty free. Share the goodness as a gift or indulgence for any occasion
Details:
Indulge your skin and senses with the uniquely made body sugar scrub by Harper + Ari. These exfoliating sugar cubes are perfectly sized for one use, giving your whole body a refreshing clean. Enriched with aloe vera and shea butter, the cubes gently soften and smooth skin.

KEY INGREDIENTS:
❒ Aloe Vera: moisturizes skin and targets signs of aging
❒ Shea Butter: moisturizes skin
❒ Sugar: exfoliates for smoother, healthier-looking skin

HOW TO USE
Take an individual cube with you in the shower or bath and break it apart in your hand with a little water. The cube will get soft, a little sudsy and ready to be scrubbed over your entire body. These cubes are sized perfectly and will last for the entire shower or bath.
Recommended use is twice a week, or whenever you need a little extra pampering. (For external body use only)

***Tip: Break the cube apart in your hand with a little water first while in the shower or bath. One cube will exfoliate and cleanse entire body. The cubes stay together nicely while in use, so you won't lose product down the drain. Cubes can also be cut in half, to extend the amount of uses per bottle. 

AT A GLANCE
❒ Ideal for: Itchy Skin, Dryness and Dehydration
❒ Preferences: Vegan, Paraben-Free, Sulfate-Free

ABOUT THE BRAND
Harper + Ari️ is a small-batch apothecary based in Indianapolis, IN. All their products are carefully crafted by hand to produce a unique collection of aromatic exfoliating sugar cubes that will leave your skin feeling ultra-soft and moisturized. With a tagline of "dessert for your skin", Harper + Ari gives a new meaning to pampering yourself.
View full details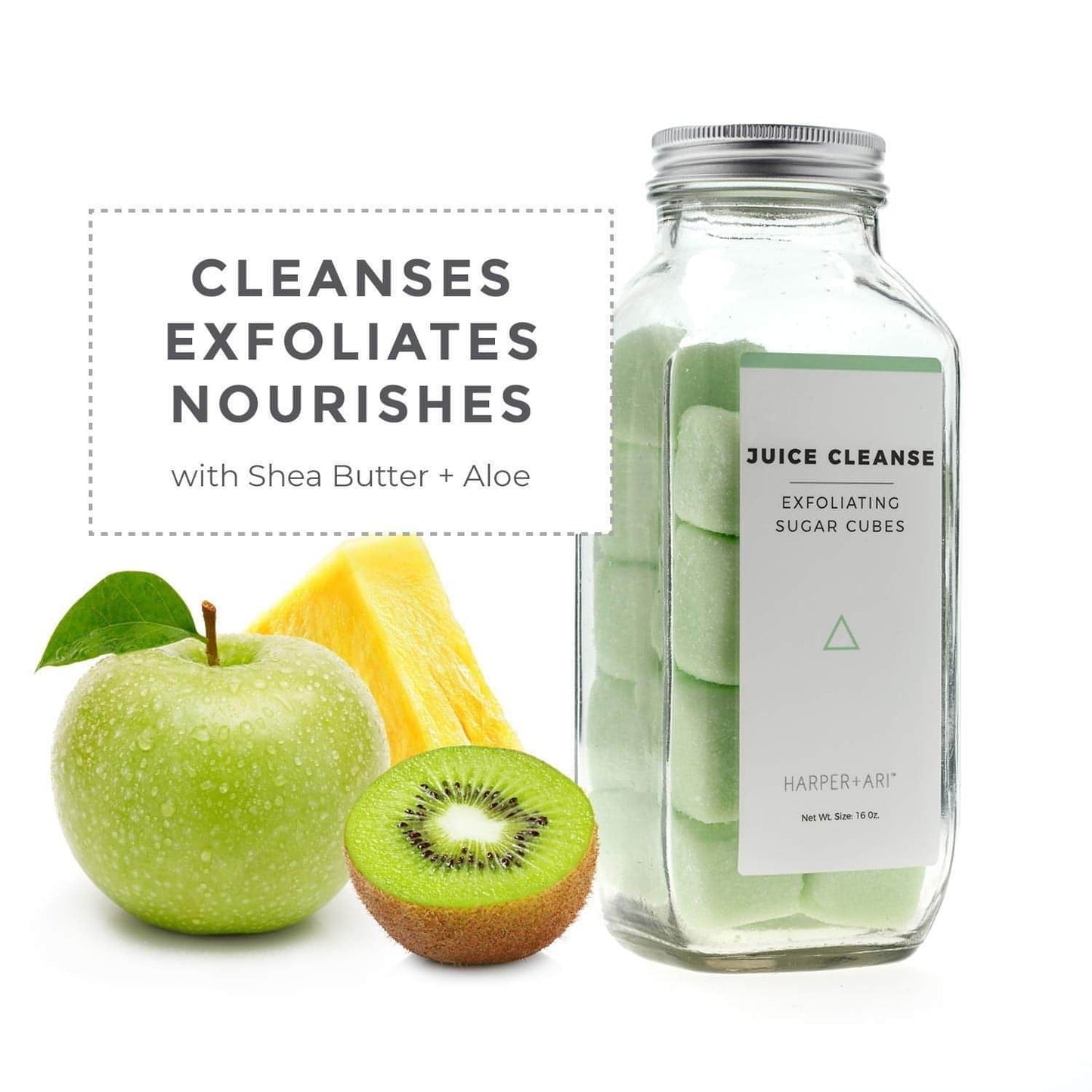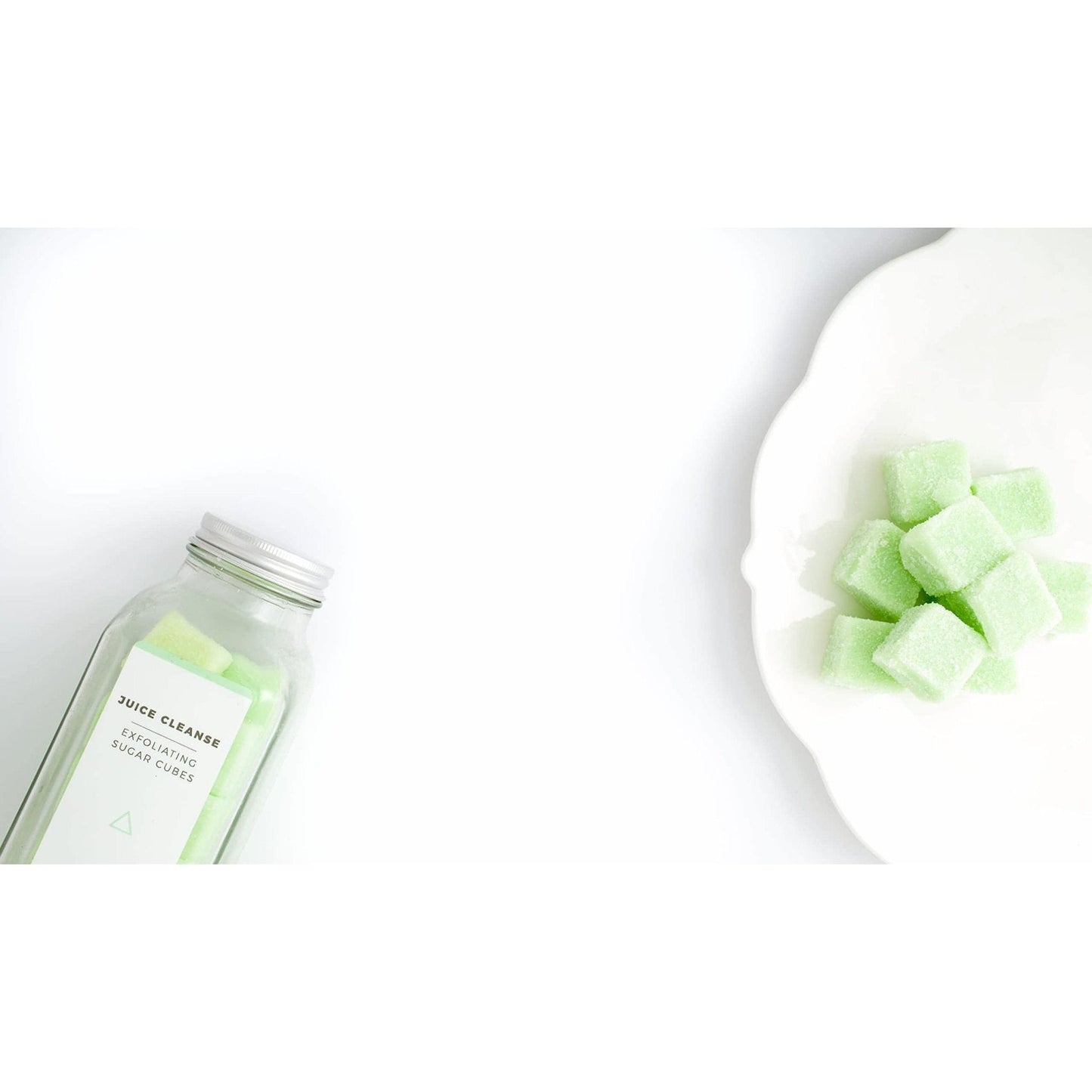 Harper + Ari Exfoliating Sugar Cubes - Juice Cleanse 470ml